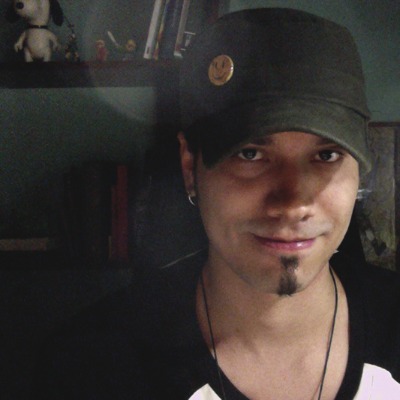 When I saw about this event I bought the tickets right on my email inbox. It proved to be right choice. Awesome panels, awesome energy. Met some really cool and motivated people. But the highlight for me was when I spot Ashley Alicea, the Evangelism Coordinator.
Couldn't tell the last time I spoke english with someone, but on my way to her I carefully choose the words to present my games to her. And to fix my mistake of having no card or stuff, I put "warchild14" on google play. The plan was to ask her to take a picture of my screen to play my games when she had time.
When I showed my mobile screen, she was like:
- Wait! You developed this game? *pointing at 'the trip'*
- Uh! Yes! This was my first Unity Game.
- This was your first? Wait *grab her phone, scrolls, turn the device screen at me*
The VW bus icon was there! 'the trip' was already installed on her phone. That was sooo awesome. I felt like burning, I guess it was happiness filled with pride that made me instantly lose all my English. I believe I started speaking Italian out of the blue.
She was cool enough to take a picture with me!
There is more pictures I took there, but I'm no photographer, so sorry about it. haha
I am really motivated to develop more games. But I need to plan very carefully to balance my 'time x finances' to keep my bills paid. heh
#UnityDeveloperDay #Brasil2018