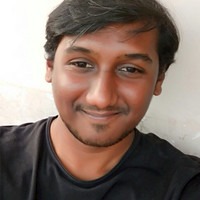 We present to you all, SooperpoP, a Mixed Reality platform for uploading and sharing Augmented Reality and Virtual Reality media content. We call these content 'Soopersims'. We invite you all to join the platform and showcase your creativity in Mixed Reality and share your soopersims to the world at a click of a button.#AR #VR
Users can create soopersims using the Unity3D 5.6.X editor and upload to the website or using 'SoopersimS Rig', a unity editor extension available on Unity Asset Store. Users can share a link to the soopersim on all social media platforms and the content will open in application or desktop web browser according to the device used.
SooperpoP application is available to download for free on Google Play Store and Apple App Store. Users can browse through all the uploaded soopersims from the mobile app and the website.
https://connect.unity.com/p/5b58c1b0880c64001bef0f22
It is sooper easy to create AR/VR content, learn about becoming a mixed reality content creator on SooperpoP from Creatopia @ https://www.sooperpop.com/creatopia.aspx
Please share with us your valuable feedback over here or via our contact form @ https://www.sooperpop.com/inquiry/contactus.aspx
Right now, we are excited and nervous at the same time. With this platform, we hope to help our unity community express ideas in mixed reality without the need for creating standalone applications. We welcome you all to try our platform and help us grow with you. Thank you!