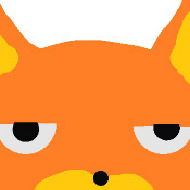 Hello, Anyone. I'm gonna try make a game but I have no idea what I'm doing. Heh.
I want make an RPG. It is a jumble of ideas with no story yet. I'll try and think of one. I've just got some 1950's character bosses based on some electro swing remixes I've heard. As well as a city, beach, bamboo forest, garbage dump, forest camps, desert ruins- I don't know.
If anyone is willing to help me out - how to even begin making it, how to make zones, ect. - that'd be nice. I'll try to learn as much as I can but I'm currently a student.
Soooo... ye, Imma just probably do my homework, or atleast what is due tomorrow. :|